WELCOME TO ROOTRADAR: YOUR GATEWAY TO EXCELLENCE
At RootRadar, we are more than just an e-Commerce site. We are a passionate platform dedicated to empowering dental professionals, oral care enthusiasts, and individuals seeking the best in dental and dental-inspired products and resources. Discover Our Specialized Hubs tailored to meet your specific needs.
Immerse yourself in the latest dental products, techniques, and educational resources in our Dental Pro Hub. Indulge in a world of dental care tailored to your needs in the Healthy Smiles Hub, where you'll find an extensive collection of oral care products and expert oral health tips. Elevate your expertise with our specialized Ophthalmic Pro Hub, where advanced ophthalmic technologies revolutionize patient care, inspired by dental innovation.
RootRadar also specializes in delivering high-quality, interesting news, and education for dental students and providers around the world. RootRadar understands the complexities of science and medicine, striving to simplify healthcare topics to focus on what is most important.
Become part of our community and embark on a journey towards excellence. Explore our specialized hubs, stay informed with our educational resources, and shop confidently, knowing that we have carefully chosen the best products for your utmost satisfaction.
Experience the RootRadar difference and unlock the path to a brighter, healthier future.
Tom Pagonis DDS, MS

Chief 'Endodontics' Officer

Kevin Kuo DDS, MMSC
Chief Media Consultant

E-commerce | Our Core
RootRadar is not interested in selling cotton rolls or anything that boring. We are more interested in finding and developing unique items that are not yet accessible to customers in traditional markets. Check out our site frequently for new products!

Content | Our Speciality
RootRadar has the infrastructure and expertise to do all the marketing for its own E-commerce store, in-house. This means no external parties are hired to produce any of our content. We also offer our marketing services for healthcare individuals or companies!

Education | Our Mission
RootRadar ultimately wants to educate you about all-things healthcare and dental. This includes dental techniques and concepts via written articles, videos, and courses. We also want to educate people about policies, technologies, discoveries, and more!

We love to work with you | if you have a product that you would like us to add to our store!

Partnership with
Maruchi USA
RootRadar is the master retailer of Maruchi products in the United States. From EndoSeal MTA to Endocem Zr, we carry the best of Maruchi and look forward to sharing you even more products.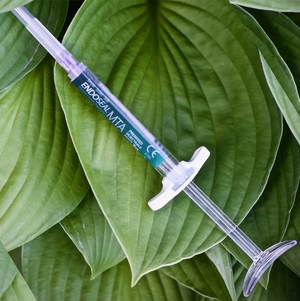 PARTNERSIP WITH MARUCHI USA
RootRadar proudly stands as the premier retailer of Maruchi products in the United States. We take immense pride in offering dental professionals access to cutting-edge products that elevate their practice
From the remarkable EndoSeal MTA to the groundbreaking Endocem Premix MTA our collection showcases the very best of Maruchi's extensive lineup. We are committed to providing top-notch products that redefine the standards of dental care and revolutionize the industry.
Shop and Learn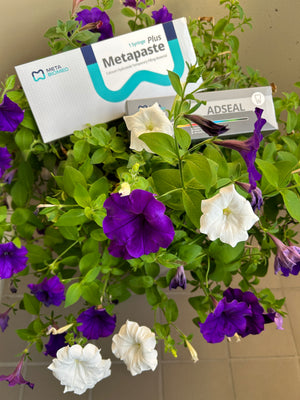 Partnership with Meta Biomed
We are thrilled to announce our partnership with Meta Biomed, a renowned leader in the dental industry! This collaboration signifies a remarkable milestone for RootRadar as we extend our range of offerings, delivering enhanced value to our colleagues in dentistry.
Meta Biomed's global presence and extensive portfolio of materials, instruments, and refined equipment are set to elevate the level of care and expertise available to dental professionals. With this partnership, RootRadar gains access to an unparalleled array of cutting-edge dental solutions, further solidifying our commitment to providing outstanding products and innovations.
Shop and Learn